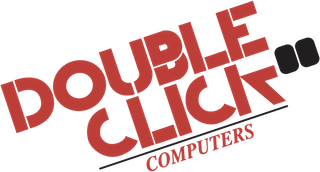 Welcome to Double Click Computers
your friendly neighborhood Apple experts. Specializing in sales, authorized iPhone & Mac repair, and training.
Far and away the best place for all things Macintosh. Avoid the "genius" bar and seek out this place instead. Also, dogs on site for immediate therapy. — Bob S.
This place is great. They fixed my computer better than the Apple store could … I had a wonderful experience with Double Click computers and would recommend them to anyone. Thanks very much !!! — Jeremiah W.
BEST place to buy anything MAC!! They know everything, and they are always there to help you. No 45 min wait ( like at the Apple store), and they actually are more knowledgeable than the Apple geeks. Plus, they can fix problems right there in the store, lots of times while you wait. — Linda S.
Buy all your Mac products from this company!!!! There is no substitute for personal service and these folks give that 100%. I can't speak highly enough about the excellent assistance we get, continually, from Double Click. Seriously. I've recommended them to friends and family and they all agree. — Lois H.